Our Firm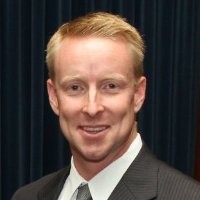 Finally, an introduction worth your time...and money!
In May 2005, after several long years as a commissioned-based financial advisor with major brokerage/insurance firms, Joel B. Freeman, along with help and encouragement from his wife Cindy Franklin Freeman, Attorney at Law, and several other advisors and friends, decided to step out on faith and create a fee-based financial advisory firm and insurance agency built on Christian principles.
Native and local to Habersham County, Joel has worked hard to build the business with a vision. A vision not only to earn a living and manage a little money along the way, but to truly make a difference in the lives of those in the community. A vision of a business with influence that teaches Biblical principals and proper stewardship of money. This is how Habersham Wealth Management, Inc. came to be.
HWM is a fee-based Investment Advisor, assisting individuals and affluent investors by providing independent, objective advice and sophisticated investment solutions. We construct portfolios that are appropriate to risk tolerance, managed with lower-than-average expenses, and are highly diversified and disciplined.
HWM is also a licensed Insurance Agency in Georgia, offering solutions with Life Insurance, Long Term Care Insurance, Disability Insurance, Fixed Annuities, and Fixed Indexed Annuities (FIA's).
Thanks for taking the time to learn more about our company. Please look around our site, bookmark it for future use, and pass along the link to family and friends who you feel would like to have Habersham Wealth Management on their side!